This is an archive of the Treatment Action Campaign's public documents from December 1998 until October 2008. I created this website because the TAC's website appears unmaintained and people were concerned that it
was becoming increasingly hard to find important documents.

The menu items have been slightly edited and a new stylesheet applied to the site. But none of the documents have been edited, not even for minor errors. The text appears on this site as obtained from the Internet Archive.

The period covered by the archive encompassed the campaign for HIV medicines, the civil disobedience campaigns, the Competition Commission complaints, the 2008 xenophobic violence and the PMTCT, Khayelitsha health workers and Matthias Rath court cases.
Discovering My HIV Status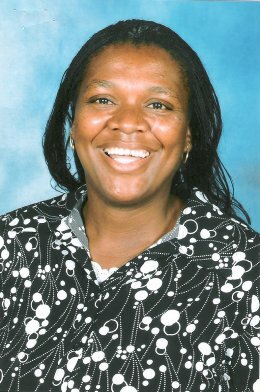 Ntombizodwa Sheila Qhuza
My name is Ntombizodwa Sheila Qhuza and I am best known as Ntombi in the area where I live. I live in Mandela Village, which is in the urban renewal area of Kabba in the Nelson Mandela Metropole, Eastern Cape.
In 1997, I was suffering from both oral thrush and oesophageal thrush and I decided to go to a doctor at the clinic. After examining me, the doctor told me that I had to do some blood tests. I chose to go to a private doctor because this was becoming more serious as it was moving to the private parts of my body. I was even more scared of what the nurses at the clinic were going to say. I didn't know what the blood tests were for but I had suspicions that they were for HIV. I was scared of asking the doctor about the purpose of the test, but I went to the clinic that he recommended. After three months, the results came back stating that I was HIV positive. I was very shocked because I was involved with only one person, and I went straight to my grandmother's house and burst into tears and told her. My grandmother supported me and even called a family meeting to tell them how they should support me and accept me. Other members of the family did not believe that I was infected, but after some time they learned to accept me. Even though my boyfriend was shocked, he also learned to accept the situation. We have since separated.
I got pregnant in 2000 and had a baby boy in 2001. I breastfed him for three months before my grandmother asked me to stop because I was losing a lot of weight. At six months, my baby developed abscesses and blisters. I went back to the doctor who said "at this stage I cannot find HIV in your baby but you must bring him back in nine months." Afterwards, I went back home even more confused.
After nine months had passed, I went to the clinic instead of going to the doctor because I didn't have the consultation fee for a private doctor and the baby had shingles and a high temperature. The nurse referred me to the Uitenhage Provincial Hospital, where my baby was hospitalised for three days. He was discharged because they couldn't find HIV in his blood.
I took my baby back to the doctor when he was 18 months old, because he had oral thrush and diarrhoea. In addition, he had lost a lot of weight. The doctor hospitalized him because he had bad sores. He was tested for HIV and the results were positive. My son's CD4 count was less than 200 and he was given antiretroviral treatment for three days before he died on 28 October. I blame the doctor because my baby was given antiretroviral treatment too late. ARV's could have saved him.
I met Mxolisi Muleka, who is a member of Treatment Action campaign (TAC). He introduced me to TAC and the support group that has helped me to get over the grief of losing my baby. I confided in people who shared similar experiences and who understood where I was coming from in terms of my problems.
My message to the community, especially young women, is:
Get tested as early as possible;
Check your CD4 count regularly if you are HIV positive;
Treat your opportunistic infections every time (they are curable);
Condomise every time you have sex (you do not want to re-infect yourself);
If you are HIV negative, condomise every time you have sex and also ask the lay counsellor about other forms of HIV transmition;
Please remain negative;
Should you intend to have a baby, consult an antenatal clinic at any public clinic, whether you are HIV positive or HIV negative. They will advise you;
I am currently working as a cleaner at Doorby but one day I hope to run my own business.